Shelter & Clothing
TENTS DISTRIBUTION DURING SYRIAN CONFLICT
Since the onset of Syrian Conflict, an estimated number of 6.2 million Syrian families are displaced, most of them gathered at the Turkish borders. Baitussalam has donated 6,300 shelters to the displaced Syrian families through AFAD, The Disaster and Emergency Management Presidency of Turkey and Turk Kizilay.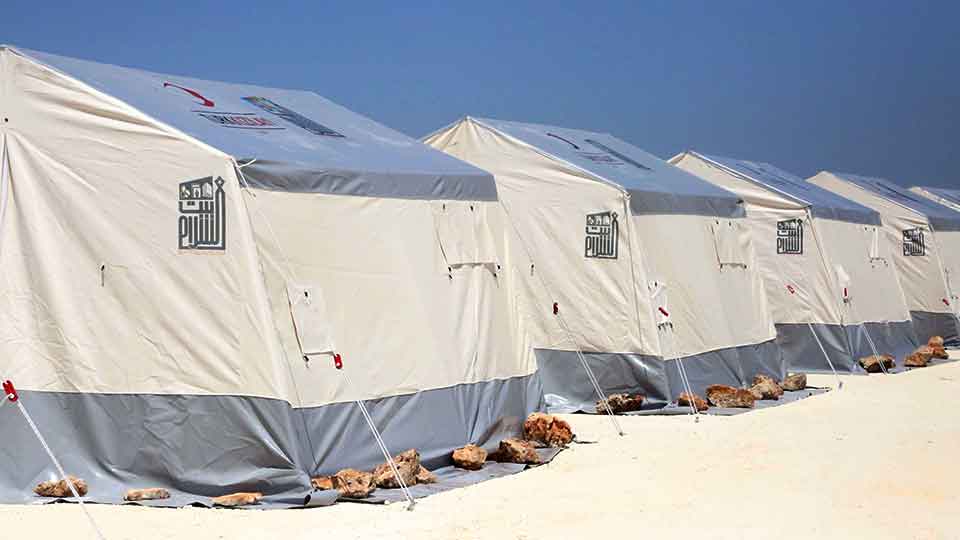 SHELTER DISTRIBUTION DURING ICE STORM IN BALOCHISTAN
In 2019, inhabitants of villages Bashore, Toba Karari, Bostan, Nana Sahib, and Huramzai in Pishin district of Balochistan were heavily affected by the heavy snow fall. Baitussalam on the request of Government of Balochistan provided shelter and blankets were distributed to affected families.
(DISTRIBUTION PICTURE & SCANNED LETTER FROM FOCAL PERSON TO CM, BALOCHISTAN)
CONSTRUCTION OF BAMBOO HOUSES IN COX BAZAAR, BANGLADESH
The Rohingyan Muslims in Myanmar (Burma), the ethnic minority in the country has been suffering ethnic cleansing and persecution for decades. Around one million Rohingyan Muslims had to emigrate to Bangladesh to seek refuge and protect their lives. Baitussalam has sponsored construction of 1000 Bamboo Houses in Cox Bazaar through its implementing partner IHH.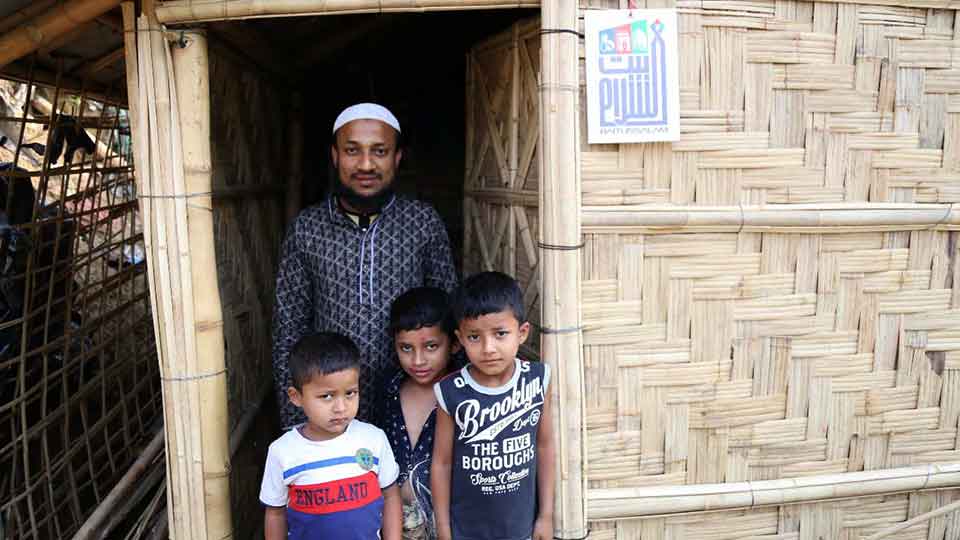 ORPHANGES
Baitussalam has been sponsoring following four orphanages namely Emaan Camp, Ayesha Siddiqah R.A. Camp, Zam Zam Camp and Center for Orphans and Widows located at the Turkish borders and managed by the Baitussalam's local partners namely Turkey Diyanet Vakfi and Turk Kizilay. There are approximately 1500 children and 600 widows living in these orphanages. Baitussalam also ensures that the residents in these camps are provided all support to enjoy various celebrations like Ramadan and Eid-ul-Fitr and Eid-ul-Adha. The orphanages provide all necessities of life and nourishment of children including food, clothing, medical care, and education.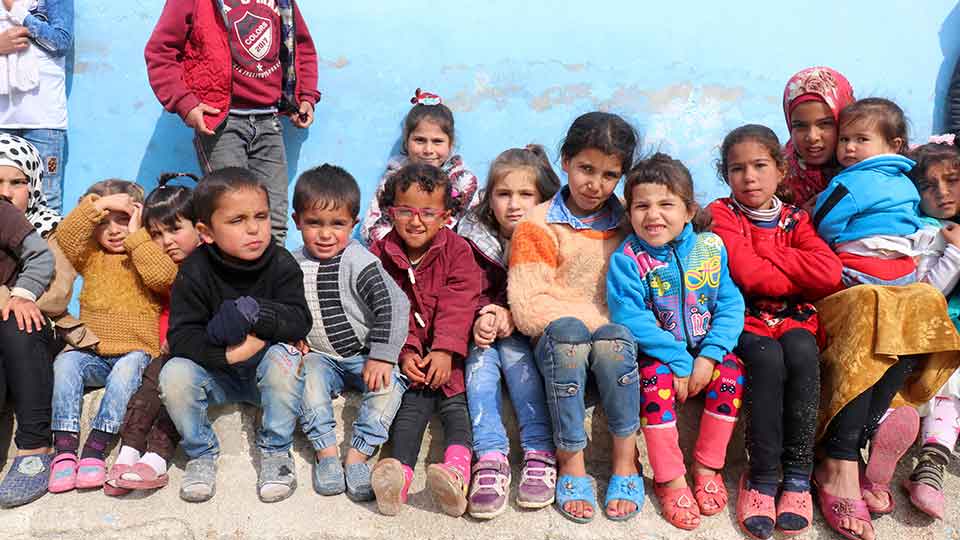 CONSTRUCTION OF QURYAH-BAITUSSALAM RESIDENTIAL COMPLEX:
Recognising the growing number of orphans and widows, Baitussalam has constructed a purpose-built complex for Widows and Orphans at the Turkish border with the name "Quryah-Baitussalam". In addition to 100 houses, the complex has all essential amenities including masjid, school and healthcare facility and playing area for children. During the ongoing conflict, all operational expenses of the complex are borne by Baitussalam Welfare Trust.
(PICTURES OF QURYAH-BAITUSSALAM)
DISTRIBUTION OF ESSENTIAL SUPPLIES:
Since its establishment, Baitussalam has been distributing essential supplies worth billions to disaster and conflict affected communities in Pakistan, Syria, Turkey and Bangladesh. These supplies include warm clothing, blankets, kitchen supplies, heaters, shoes, etc.
(PICTURES OF SHOES DISTRIBUTION, BLANKETS, HEATERS, KITCHEN SIUPPLIES ETC.)