Foodbank
Baitusslam's food bank is an initiative that focuses on inducing compassion in the hearts of the affluent members of the society towards the needy. We donate the surplus food amount from resourceful to the underprivileged and curtail food wastage in Pakistani weddings and grand occasions.
BWT collects excess amounts from restaurant owners, manufacturers retailers wholesalers, and redistributes it to those who go to sleep on an empty stomach. We pack food in neat boxes and donate it to ensure the dignity of the poor.
Our foodbank distributes food to underprivileged in Karachi, Islamabad, Faisalabad, and Talagang.
In Mid 2018, 20 volunteers of Baitussalam gave food to 1384 people in Liyaari.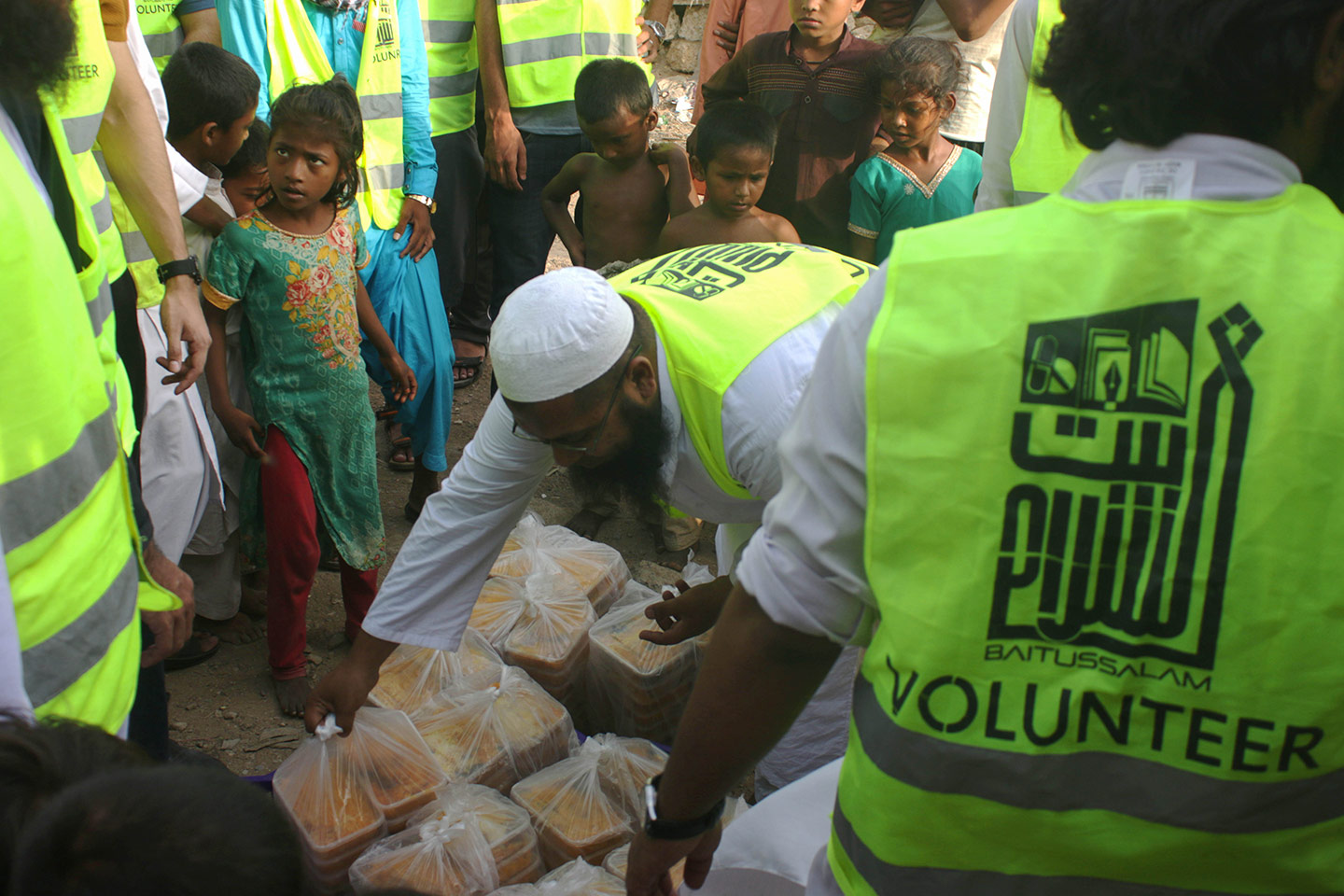 On 9th July 2019, Baitussalam distributed packets of cooked food in deprived areas of Machar Colony Karachi.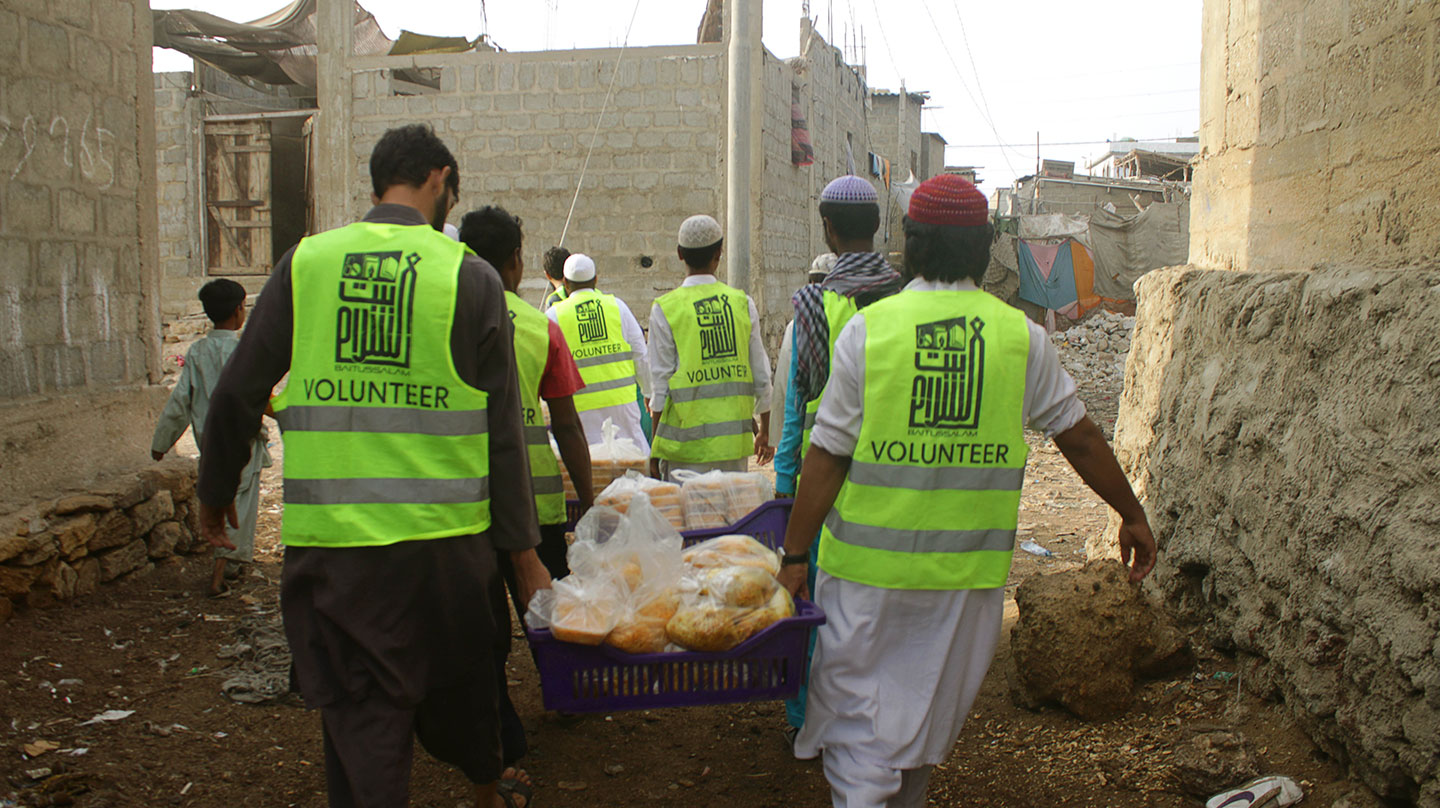 Meat distribution
Eid ul Adha is the occasion for all Muslims to slaughter animals and share the happiness of eating meat among their Muslim brothers and sisters. We celebrate this occasion that commemorates the ultimate sacrifice of Hazrat Ibrahim (AS) and Hazrat Ismail (AS) in the way of Allah (SWT).
Baitussalam holds an extensive annual Eid ul Adha sacrifice program called Waqf Qurbani. Through Waqf Qurbani, we distribute meat from sacrificed animals to the poor globally.
BWT slaughters sheep, goats, and calves on your behalf, as per Islamic standards, and distribute it to the needy Muslim brethren.